Hanmer Springs Ski Area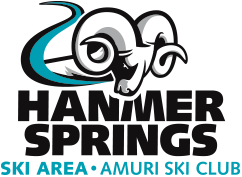 "New Zealand Club Fields offer a truly unique grass roots, pared back, low key snow experience in huge contrast to the larger resorts of today. It's our belief that a day on the snow is about who you're with, where you are and not how hot your gear is! "
Hanmer Springs Ski Area offers you New Zealand club field skiing at its best!
Family friendly (everybody friendly!), relaxed, affordable and a focus on the people and place as opposed to how awesome you are on the snow.
The ski field is ideal for both beginner to advanced skiers and snowboarders and the self cater, cosyday lodge, deck AND awesome on mountain accommodation, make it great mountain experience for your whole group.
From the base area we have a tailor made groomed learners area to get you started, with a fixed grip learners tow and our instructors are on hand for group and private lessons.
The Shirtfront rope tow accesses groomed intermediate and off piste runs and provides a great access point for the large Bordeaux Basin which in 2017 can be skied via traverse, hike and touring.
FACILITIES
The Hanmer Springs Ski Area is ideal for beginner to advanced skiers and snowboarders.
From the base area we have a tailor made groomed learners area to get you started. Our fixed grip learners tow is perfect for beginners and our international ski and snowboard school is on hand for group and private lessons. The Shirtfront rope tow accesses groomed intermediate and off piste runs. The Poma lift is the longest in the Southern Hemisphere, accesses intermediate and advance runs in the Bordeaux Basin as well as the back basins for the more adventurous.
Snow conditions allowing we groom the beginners area, shirtfront, table top and areas of the Bordeaux Basin.
All lifts open only subject to suitable snow and weather conditions.
SKI AREA TERRAIN
10% Beginner / 60% Intermediate / 30% Advanced
LIFTS: 1 Poma Lift (807 m)/1 rope tow / 1 fixed grip learners tow
ELEVATION: 1769 m
VERTICAL: 310 m
IN BOUNDS SKI TERRAIN: 52 ha
TERRAIN PARK: one big natural park! Get amongst!
SKI TOURING / BACK COUNTRY
There are plenty of hiking and ski-touring opportunities from Hanmer Springs Ski Area outside the patrolled area. You will find details of day trips and overnight adventures in New Zealand Backcountry Skiing written by James Broadbent. Please consult the staff before departing and register your intentions at the ticket office.
There is no ski patrol or avalanche control outside the marked ski area boundary. Outside the ski area boundary you are responsible for your own safety. Do not travel alone in these areas and check that everybody in your party has appropriate equipment (e.g. avalanche transceiver, shovel and probe) and the skills to use them. Check the Backcountry Avalanche Advisory Report for current backcountry status and obey the NZ Mountains Safety Backcountry Code at all times.
FORECAST
MORE DETAILS
We have a small staff of friendly instructors ready to get you onto the snow or polish up your skills.
It is recommended that lessons are booked in advance so we can be sure to accommodate you or your group.
We have a safe, protected beginners slope, easily accessed on foot from the hut for parents and spectators.
There is also a great flat area with short slopes outside the day hut for young children to play, build and toboggan.
Hanmer Springs Ski Area is the perfect place to learn to use a nutcracker tow for the first time.
Please ask our friendly staff or club members to give you a demo!
Our safe and sunny learners area makes for a fun day on the mountain!
Beginner's packages –
(Please note all rentals must be organised in town from Hanmer Adventure Centre – there is no rental gear on the mountain).
INCLUDES: skis, boots, poles/snowboard, boots hire, 1 hour group lesson and use of the learners area all day.
SKI: CHILD – $80, ADULT – $105
SNOWBOARD: CHILD – $80, ADULT – $105
Ski and snow board lessons –
GROUP (Beginners Package Only) – CHILD – $30, ADULT – $35
PRIVATE LESSONS – CHILD – $45, ADULT – $50, EXTRA PERSON – Child $15 each, Adult $20 each.
Hanmer Springs Ski Area caters for schools and various groups. We offer affordable group bookings for skiing/snowboarding, rental, lessons and accommodation to suit your needs.
Our staff incude experienced and qualified ski patrollers, international ski and snowboard school and a Ski Area Manager to make your trip safe and enjoyable.
ON MOUNTAIN ACCOMMODATION – ROBERTSON LODGE
Robinson Lodge is named after Brian Robinson, a Rotherham farmer and former Club President. It is a pleasant wooden building located a few steps down from the Day Lodge.
There are four family rooms which have one double bed and three to five single bunk beds.
Waking up in a family room and watching the dawn light up the snow clad Inland Kaikoura Range is a fantastic experience!
We also have four bunkrooms which each can sleep up to nine people.
The Lodge caters for a maximum of 64 people. All rooms have north facing windows and heaters provided for each room which operate while the generator is on during the day. Plenty of hot water for a shower after a big day on the hill.
All guests need to bring a warm sleeping bag and towel. We supply the fitted sheets, pillow and pillow case and a battery powered lamp if needed after the generators are turned off at night.
You are sleeping on top of a mountain, so we suggest you bring extra rugs for cool nights.
Visitors are asked to respect others and keep their rooms and the lodge tidy.
This is backpacker style accommodation. When busy it may be required that rooms are shared.
Please specify if you would like to book for a family or group so we can provide you with a private room and give you availability.
Please note that rates are SELF CATERING. We have a full kitchen with gas stoves and cooking utensils, cutlery for your use. There is no shop, so please come prepared!
AMURI SKI CLUB
The Amuri Ski Club was founded in 1957 by a group of farmers keen on having somewhere in North Canterbury to ski. The Club runs the Hanmer Springs Ski Area (formerly the Amuri Ski Field) and is affiliated to the Canterbury Snowsports Association.
Although anyone can ski or board at Hanmer Springs Ski Area there are many great benefits of becoming a member of the Amuri Ski Club. These include greatly discounted rates for lift passes, accommodation, participating in the upkeep management and development of our ski club and social interaction with like minded people.
When mother nature plays the game we come together for fun events like the Club Champs family friendly day of racing and R18 dress up event; the Bacardi Cup.
We hope to reinvigorate the calendar with more great club based events and look forward to inviting any help and ideas from our members.
Looking forward, the club will be driving a number of new initiatives for summer access and activities. We are very excited about these prospects and hope to share these with more like-minded members interested in being involved. Members enjoy the first word on all things snow and beyond by the inclusion in our newsletter database.
FIND US +IMPORTANT INFORMATION
Please bring cash for payment.
17 km from Hanmer Springs
155 km from Christchurch
155 km from Kaikoura
Beware of false guidance on Google Maps!
The road out of Hanmer to ski area is clearly marked as Clarence Valley Road and signed posted to "Hanmer Springs Ski Area".
This is via JACKS PASS (not Jolies Pass as Google Maps incorrectly directs!)
From Clarence Valley Road turn left to the ski area at St James Station, about 10 km out of town. The access road is a short undulating gravel road with a few tight corners and steep climbs. It is North facing, so any ice left on it tends to melt when the sun shines.
Car parks are located just below the Lodges.
Camper vans are not permitted, but two wheel drive cars with chains fitted normally have no problem, and four wheel drives can often get up without chains, especially later in the season.
Chains must be carried at all times and fitted if signposts or snow report advise.
TRANSPORT:
A daily transport service is provided by Hanmer Springs Adventure Centre
Leaving from Hanmer Springs to the ski area at 8:15am & 9:15am (11:15am by demand only).
Departing mountain 4pm & 5pm (dependent on demand).
Book directly on (03) 315 7233 or info@hanmeradventure.co.nz
RETURN: Child – $35 / Adult – $45 / Family (up to 3 children) – $150
PLEASE NOTE:
All of these roads are unsealed and present mountain conditions at times.
Drive safely and keep speed down. Our access road is single lane and uphill traffic must give way to downhill traffic.
Please always carry chains and check daily snow report for conditions including restrictions to 4wd vehicles only.
Please follow all advisory on chain fitting areas.
Strictly no access for campervans from Branch Creek