Mt Olympus Ski Area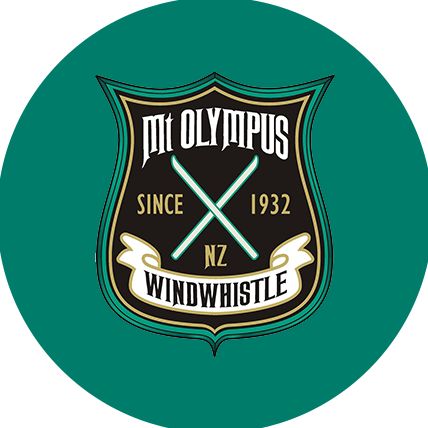 SKI IN THE PLAYGROUND OF THE GODS
Mt Olympus ski area is set in a high, south-facing basin at the southern end of the Craigieburn Range in the Canterbury High Country.
Mount Olympus is a back country ski area located in the Southern Alps of New Zealand's South Island. Quite possibly the friendliest place you'll ever ski!
Famous for a superb balance of terrain, a sheltered aspect and the ability to capture dry powder delivered by southerly storms out of Antarctica, its no wonder that Mt Olympus is a mecca for New Zealand's big mountain, back country and freeski enthusiasts.
If skiing and snowboarding some of the best lift-accessed terrain and snow conditions in New Zealand sounds like you, then check out some of the information below.

THE MOUNTAIN
Mt Olympus is named for the 2096 metre (6880 foot) peak that stands over the ski area. Below it, the four high-capacity rope tows access 60 hectares of skiable terrain with plenty more available within a short hike from the lifts.
The ski area is set in a high, south-facing basin, shaped a bit like a baseball mitt. This is an ideal aspect for catching the big southerly powder dumps that give the Canterbury region its reputation for having the biggest and most consistent annual snowfall in New Zealand – over 4.5 metres (that's nearly 15 feet)!
Combine this with high, bluffed ridges to the north, west and east and
Mt Olympus is well protected from the prevailing westerly and north-west winds. This means we hold our snow while other ski areas get stripped.
MOUNTAIN STATS
Elevation at the base of the Access Tow: 1430m
Elevation of the Top Hut: 1640m
Elevation at the top of the Top Tow: 1880m
Lift Accessed Vertical Drop: 450m
Hike Accessed Vertical Drop: Up to 1050m in a good year
Aspect: Southerly
Annual Snowfall: 4.5m
Terrain: 10% Beginner, 55% Intermediate, 35% Advanced
TRAIL MAP
THE SKIING
If you are a backcountry adventurer who likes to ski or board off-piste in awesome terrain, in great snow, with a few other like-minded individuals, amidst a friendly club environment, then Mt Olympus is the place for you.A proud groomer-free zone, skiing at Mt Olympus is all about embracing what Mother Nature gives us, and making the most of it. When it's on, it's REALLY on. A foot or more of dry, champagne powder (which can be a rarity in New Zealand) is not uncommon after a storm and the relatively modest skier numbers mean there are fresh tracks to be had well after the event.
Later in the season, Mt Olympus offers some of the best spring corn around and the basin's excellent snow-keeping qualities mean that we can be skiing well into October most years.
Uncrowded Slopes.
Fancy skiing fresh lines all day? What would be a joke in a commercial ski area is very much reality at Mt Olympus, due to the modest skier numbers on the mountain at any one time.
A combination of an access road that requires the right vehicle and skills to negotiate it, and the four 'nutcracker' rope tows that service the field, do a good job of keeping skier numbers manageable.
One hundred people would constitute a very big day here and it's usually way less – compare that to some other mountains you might have skied before discovering Mt Olympus.
Around here, the only reason people wait at the bottom of the lift is to give their legs a rest from the last run or yarn with a friendly soul as there's no rush – plenty of snow and mountain for everyone, all day.
THE LIFTS
Mt Olympus is served by four high-capacity rope tows. These tows are electrically driven and run at between 4 and 6 metres per second – that's as fast as a high-speed detachable chair. Our lifts are the Access Tow, the Main Tow, the Top Tow, and the Learners' Tow which is situated in full view of the Top Hut.
Riding them is pretty straightforward thanks to a metal device called a 'nutcracker' (pictured left) which is attached to a tow belt or harness. The nutcracker grips the rope, rides through the pulleys that keep the rope up and comfortably tows you up the mountain.
Note the Learners Tow is usable as a hand-held also so beginners can travel without the tow belt and progress up to it as they advance. Dedicated parents can easily tow their younger children behind them until they are tall enough, or strong enough to master it themselves.
Nutcracker towbelts are available for daily use free of charge from the container at the base of the Access Tow, while harnesses are available for purchase from the Canteen in the Top Hut or by emailing towbelts@gmail.com for advance purchase.
A word to snowboarders: due to the tows operating on both heel-side and toe-side, riding the lifts can be a challenge and we recommend that only snowboarders who are physically fit and can ride at an advanced intermediate level or above attempt to ride the tows.
HIKING & TOURING
For the keen backcountry skier, Mt Olympus has some incredible hiking and touring options available a short distance from the top of the lifts.
Popular short hikes include Ardi's Peak, Little Alaska, the Back Ridge and the Sphinx. Longer hikes and ski tours can be undertaken to the summit of Mt Olympus all hiking must stay with in our Rec-permit area, which is limited to all ridges above the bottom hut.
Whenever you're thinking of hiking Mt Olympus asks that you follow best practices. This means asking advice, informing people of your intentions, respecting all closures, travelling with a minimum of three in your party and always taking your transceiver, shovel, and probe.
arty and always taking your transceiver, shovel, and probe.
FORECAST
MORE DETAILS
LOCATION & TRANSPORT
Mt Olympus is located at the southern end of the Craigieburn Range, 52km / 45 minutes' drive from Windwhistle, which is 78km / 45 minutes from Christchurch or 23km / 20 minutes from Methven.
Below, you'll find out how you can get here under your own steam, or enlist someone else to get you here instead. Arrival must be within operational hours (which vary) but if you're going to be late, you must contact the mountain and make arrangements with staff prior.
DRIVING YOURSELF
The drive is a combination of straight tarmac across the plains, followed by winding tarmac that turns into gravel for approximately 15km until the access road.  The access road is best negotiated by high-clearance 4WD that is able to be equipped with chains if required.  If you don't have a proper 4WD, or your 2WD is not capable of wearing chains, or you don't have the desire or skills for operating either, then you're best bet is to contact a specialist mountain transport provider like Black Diamond Safaris.
Directions
Once you turn off Highway 77 from Christchurch at Windwhistle and head up toward Lake Coleridge, take a right turn onto Homestead Road. Follow this road to Harper Road and you'll see the Mount Olympus entry on the left.  Head up the Harper Road for a few kilometres until you cross the Ryton River.  The Access Road is the first gate on the right, approx 1km after the bridge.  You are now on private farm land so please take care, watch out for stock and be aware that both Glenthorne Station and Mt Olympus DO NOT permit dogs on the property at any time.
Sometimes the entry gate is shut – please make sure you leave any gate in the same position as you found it once you have driven through.
Keep following the road up the mountain and you will reach the Bottom Hut about 11.5 km from the entry gate.  Please use the radio in the Bottom Hut to make sure the road to the car park at the base of the Access Tow is accessible, and come on up for a ski.
If the conditions are such that getting to the Bottom Hut is something you'd rather not attempt, then we suggest you consider one of the options below.
HIRED TRANSPORT
There are a number of options available that allow skiers to get to Mt Olympus without having to tackle the access road yourself.
Black Diamond Safaris – Specialist club field transport and ski guides, BDS operate a fleet of fully equipped 4WD vehicles driven by experienced local guides. They can pick you up from Christchurch, Methven or anywhere in between and offer everything from basic transport to full daily guiding services.
Snowpool – Snowpool is a ride-sharing website designed to help skiers share car space and costs for travelling to New Zealand ski fields.
Neon PomPom – For those wishing to experience the Club Fields in a slightly different way, the Neon PomPom provides a private, catered luxury chalet at Terrace Downs Resort with it's own daily transport and ski guiding service for a single all-inclusive rate.
THINGS YOU'LL NEED
Info and Suggested Gear List
When you come and stay at Mt Olympus, it pays to be prepared.
Below is a quick outline but you can click above for full details.
The Road:
Ideally, you'll have a high-clearance 4WD with four-wheel chains, and know how to use them properly. Failing that, any 4WD or 2WD car should definitely have chains. If you're in doubt about your ability to get up the access road, call the club and someone will point you in the right direction.
Skiing:
Skis or snowboard – There are no ski hire facilities or ski tuning on the mountain, so you'll need to bring your own. Ski on whatever you're comfortable with, but remember Mt Olympus is a groomer-free zone and off-piste is the call of the day, every day. Make sure you bring a pair of skis best suited to the conditions – if you're in doubt as to what these are, just ask.
Boots – whatever you ride, make sure your boots are the right fit, comfortable and that your bindings are properly set to their size.
Clothing – Warm ski clothing appropriate to a high mountain environment goes without saying but the important thing to remember is that clothing shouldn't be loose. Making sure your clothing isn't flapping round (not to mention long hair) will reduce the likelihood of an unpleasant incident with the rope tows.
Towbelt & Nutcracker – You'll need one of these to ride the rope tows. They are available to be borrowed free of charge from the Access Tow Container but it's always a good idea to have your own custom harness for maximum comfort / enjoyment. Custom harnesses can be ordered on towbelts@gmail.com. A pair of tough leather gloves is also recommended, or a leather mitt protector, to save your nice Gore-Tex from the rope tows.
These items along with printed tees and hoodies can be purchased on the hill at the Far Canel Road Bar.
Hiking & Touring:
Transceiver, Shovel & Probe – If you plan to go hiking at Mt Olympus we strongly suggest you have these three items and know how to use them. All hiking and touring is undertaken at your own risk and we encourage safe backcountry travel at all times.
Mt Olympus takes no responsibility for those hiking in the back country out of bounds. We will be reluctant to place our staff's lives in danger if you decide to venture into the back country unprepared.
The Hut:
Staying in the hut is a straightforward affair once you have transported your personal gear up the Access Tow manually (on your back) as we do not have a goods lift so best to pack lightly into a moderate sized backpack (without flappy bits or loose stuff that might be attracted to the pulleys). All you need is a sleeping bag, change of clothes for after skiing, toiletries, a towel and your togs for the hot tub. And an attitude for having a good time.
Please note there are no laundry facilities available for guests so bring enough 'smalls' to cover your stay!
NAME YOUR GEAR and try to keep track of it… hunting down elusive lost stuff is a pain.
Please be aware that you are staying in a mountain hut where water conservation is a priority (showering with a friend optional) and rubbish must be kept to a minimum. We are very big on recycling so please familiarise yourself with our process.
We run a licenced bar and unfortunately cannot condone BYO under our licence. Please leave your BYO beersies at home.