Ohau Snow Fields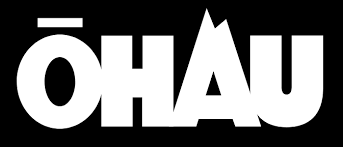 This small family run business incorporating both the Lake Ohau Lodge and Ohau Snow Fields has been operated by us, Mike and Louise Neilson since the mid 1980's. We have a passion for this outstandingly beautiful, yet stark landscape and a strong desire to see it's special environment preserved.
Lake Ohau in the Mackenzie High Country is cradled between the Ohau Range to the west in the Main Divide and the Ben Ohau range to the east. In summer it is endowed with fine weather and long daylight hours and in winter with reliable snow.
While the area is known for the Ohau Snow Fields, and more recently the Alps 2 Ocean Cycle Trail, come the end of the ski season there are stunning wilderness areas to be explored by walking, hiking or biking further up the valley or around the Lodge during the summer months.
FACILITIES
Snow Making – We have 30 Techno Alpin guns, 23 lances and 7 fan guns and of these 4 of these are TF10s. The snow making covers 2 main top to bottom runs, via Top Flat , Boulevard and the Towers, Shirt Front and both learners' slopes.
Snow School Friendly instructors offering skiing/snowboarding instruction and mountain awareness programmes. Register your children in the school holidays for the Mountain Goats beginners programme and lessons half price.
Snow Hire & Repairs – 220 sets of predominantly Salomon skis. Salomon Boots. 40 Burton Snowboards with soft bindings.
Hospitality Facilities Day Lodge with log burner, big tables, cafeteria with good food, espresso coffee and souvenir shop
Terrain Park – We have 2 Terrain Parks – 1 for beginners and 1 for intermediate/advanced with lots of features. A new PB400W, winch cat has been purchased to assist with Terrain Park construction.
FORECAST
MORE DETAILS
Lake Ohau Lodge and Ohau Snow Fields is 320km, 4 hours, south of Christchurch and 275km, 3 hours, north of Dunedin.
Turn off the main highway 8 between Twizel and Omarama. The Lake Ohau Lodge, situated at the mountain base, is 42km, 30 minutes from Twizel and Omarama.
The Snow Field is only 9.6km, 15 minutes, from Lake Ohau Lodge, via a good metal access road.