Temple Basin Ski Area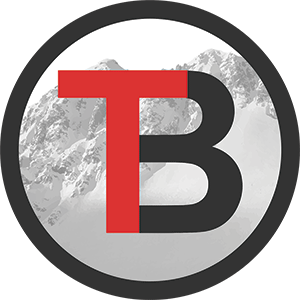 TEMPLE BASIN SKI AREA
Temple Basin is New Zealand's premier ski in, ski out club ski area. Comfortable accommodation and facilities with mind blowing terrain accessed by a mix of the classic Kiwi rope tow and hiking. Infinite back country riding terrain beyond the ski area boundary that receives copious amounts of snow, especially from the north west.
A kiwi skifield with some of the best big mountain terrain you'll find anywhere. Located in the heart of the Southern Alps, Arthur's Pass National Park.
What You Need to Know in Bullet Points:
* Everybody is welcome to ski and board at Temple, it's not just for club members.
* It's not for the masses, you wont find the white Spyder pants type here.
* There are no groomers or snow making to ruin powder stashes – we're as nature intended.
* Temple is big – It's raw alpine terrain up here and very different to other NZ ski fields. You can see glaciers on other mountains from the lodge windows.
* Most of the terrain off the lifts is suitable for intermediate skiers and boarders. Expert snow sliders prepared to hike will score limitless big mountain lines.
* There's no road, it's a 400m vertical hike to the lodges through Arthur's Pass National Park. The hike normally takes 40min – 1hr depending of fitness.
* You do not have to carry your gear up the mountain, there is a goods-lift.
* The on-mountain bar offers plenty of great wines and delicious craft beers.
* The ski in and ski out lodges are rustic but very comfortable and feature drying rooms and hot showers.
* The fully catered accommodation option includes an awesome dinner and dessert prepared by our on-mountain chef.
* We're proudly rope tow serviced, they're the nutcrackers you've heard so much about. If you're new to them simply sing out and we'll get you riding them in no time.
* It's simply rad, friendly and aims to leave everybody smiling during and after their stay at this off-piste paradise.
About Temple Basin –
Temple BasinTemple Basin is an amazing ski and snowboarding area in the middle of the NZ's Southern Alps, surrounded by the beauty of Arthur's Pass National Park. It's club-based which means it has a relaxed atmosphere but all are welcome to ski and ride it. People come to meet others, enjoy the wonderful snow and fantastic terrain. Most leave raving about the best skiing and boarding experience of their lives. In fact, many international boarders rank it as one of the best areas in the world.
It's not just for the extreme either, it's a friendly field open to everyone (including kids – with popular supervised ski weeks too) and not far from Christchurch. It's not for the faint- of-heart because it's a bit of a hike up the hill from the main highway, but the thrill of staying at a comfortable lodge, with chef, high up in the Main Divide and then waking up, on what feels like the top of the world, is well worth it.
Members of TB must have a passion for the place, attracting hardy souls who aren't frightened of hard work and enjoy finding solutions to problems. Most simply, it attracts people who enjoy the reward TB provides, enabling them to momentarily escape from the hustle and bustle of everyday life to embrace a unique mountainous environment.
Given the challenges we face, why do people keep coming here? Because this place is worth it. Until you experience TB, it's hard to understand. The terrain is epic. On a good snow year this is the place to ski. The people are laid back, friendly, innovative and proactive. You'll instantly feel like one of the family.
FACILITIES
Lifts
The terrain at Temple Basin is accessed by three high speed rope tows. Looking for a trail map?
Cassidy Tow runs at a slower speed on a wide open sunny slope, perfect for first time rope tow users.
Temple Tow is faster and steeper than Cassidy Tow and the best way to gain vertical credits towards Downhill Tow quickly .
Downhill Tow takes you to the ridgeline and enables you to ski or ride a variety of intermediate and advanced terrain.
Trails
Temple Basin is renowned for its steep and rocky big mountain terrain. Never fear if you're Joe Average, there is plenty of intermediate terrain. For first timers there's a snowy knoll to practice the basics before progressing to the wide open slopes accessed by Cassidy Tow.
If you're wondering about groomed slopes/pistes, you won't find any. Temple Basin is an unadulterated alpine experience and an off-piste paradise.
Access
Temple Basin is unique in that there is no access road to the top. Instead you leave your car at the bottom and make your way up on foot.
Approximately 800 metres west of the car park you'll find the Goods Lift which will send your gear skyward and lighten your load. It's a good tip to hang onto your ski poles as they make the hike a little easier. If there's snow to low levels it's best to phone the office for an update as crampons may be an advantage. Generally hiking boots or running shoes with an aggressive sole are suitable footwear for the track.
Fit and athletic folk pride themselves on completing the track in under 30 minutes. Most people take between 45 minutes and an hour to reach the lodges and lower lifts, not a bad thing as the views and flora are worth savouring.
Accommodation
Come stay up the hill!! It's great to stay in a true alpine environment even if only for a small part of the year. Don't worry though as you're not too far out of touch – the WiFi means you can still take that laptop (if you really feel that you must). Don't bother packing the cell phone though, there is no reception, your phone will just be excess baggage.
The accommodation is a variety of modern bunkrooms sleeping from 4 to 10 people. All you need to bring is your own sleeping bag and a towel, Temple Basin can look after the rest including dinner, bed and breakfast for one great price.
Oh and did we mention that Temple Basin has a liquor license and fully stocked canteen with snacks, craft beers and locally produced wines?
FORECAST
MORE DETAILS
Overview
Temple Basin is located in the heart of the Southern Alps near Arthur's Pass Village. It's unique in that there is no access road to the top. Instead you leave your car at the bottom and make your way up on foot. Access to the ski area is via State Highway 73 which is sealed right up to the carpark. The drive from Christchurch to the Temple Basin car park takes approximately 1.5-2 hours. A 40-50 minute walk from the car park is needed to reach the ski area lodges, not a bad thing as the views are worth savouring.
Directions
Approximately 800 meters West of the car park you'll find the Goods Lift which will send you gear skyward and lighten your load. It's a good tip to hang onto your ski poles as they make the hike a little easier, if there's snow to low levels it's best to phone the mountain for an update as crampons may be an advantage. Generally hiking boots or running shoes with an aggressive sole are suitable footwear for the track.
To check road conditions call 0800 444 449 or visit www.nzta.govt.nz/traffic
The Goods Lift
The Goods Lift Terminal located approximately 800m west of the car park (west of the Dobson Memorial). Saviour to many, the Goods Lift will transport your gear up the mountain. The goods lift operator will meet you at the goods lift shed beside the main road. There is no charge for this service.
Goods lift hours of operation:
Monday – Thursday 9.00 – 11.30am
Friday 9.00 – 11.30am, 4.00 – 6.00pm & 7.00 – 9.00pm
Saturday – Sunday 8.30 – 12.00 & 4.00 – 6.00pm
Other times by arrangement – Phone the Booking Office +64 3 377 7788 or email info@templebasin.co.nz
Getting Here – The Video
Former mountain manager, Todd Windle takes you through the trip from Arthur's Pass to the on field Lodges.
Plan Your Trip
Daily bus and train services run through Arthur's Pass between Christchurch and Greymouth. If you arrive at Christchurch International Airport we recommend that you take the following steps to get to Temple Basin.
1. Upon arrival at the airport, take a shuttle or taxi to a Central City Backpackers accommodation.
2. Book your accommodation in Christchurch. We recommend the following:
Around the World Backpackers Ph: +64 3 365 4363
Kiwi Base Camp Ph: +64 3 366 6770
Jailhouse Accommodation Ph: +64 3 982 7777
Foley Towers Ph: +64 3 366 9720
3. Book your transport to Temple Basin
MEMBERSHIP
Whether you are a skier, snowboarder, mountaineer, or just enjoy being in the mountains, become a member of Temple Basin and get involved in a unique community where everybody shares a common passion for this special part of New Zealand and mountain culture. Apart from opportunities to meet like-minded people, you can also be part of social occasions on and off the mountain, themed weekends and competitive events.
Membership Benefits
* Our special thanks for helping us keep the tows spinning
* Discounted on-mountain accommodation (see below)
* Over 25% off lift tickets
* Free Tow-belt & Nutcracker rental
* Discounted rates for Temple Basin special events
* 15% off lift tickets at affiliated clubs*
* Discounted on-mountain meals
* Work two days, stay one night accommodation deal for work party attendance.
*May vary as per each location; Mt Olympus, Mt Cheeseman, Broken River & Craigieburn
IN THE SUMMER
One of the overlooked benefits of Temple Basin as a venue is the splendid isolation. This has a unique effect on any group located there as there is an obvious bond raised by the sheer living as a group in such circumstances. This may be hard to define but it is the unique feature of the location.
In support of any specialist courses or business operations, there is the added value of the outside activities available in the immediate surroundings if so desired.
There are all sorts of mountain climbs as this is part of the main mountain divide. Other common activities in this area are abseiling, rock climbing, geology, biology interests, science and environmental studies and orienteering all in a magnificent setting. Such activities can be indulged in or not at will.
Clothing – the special needs are warm clothing and weather proofing suitable for mountain conditions. The accommodation itself is fully heated and every service is available there so that it is only outdoor pursuits which demand extra attention.
Fees – these we consider to be modest and are negotiated with individual groups in so far as they have special demands such as a chef or particular equipment needs. You will find the overall package with all meals and house management to be at very reasonable prices.
View Temple Basin in a larger map.
There's a whole lot of ways that you can get in touch with Temple Basin. Simply drop us a line, email or come up and see what's happening.